Is the Nvidia GeForce GT 1030 good for Gaming
There is no direct answer for "Is the Nvidia GeForce GT 1030 is good for Gaming". In some cases, it's a good option, and in some, it's not a good option. Because of the High graphics card price increase, many gamers are looking for some budget GPUs for Gaming, and it's actually difficult to pick the right GPU. In this article, we'll try to help you find the right answer.
We are using the MSI GeForce GT 1030 Aero ITX 2GB GDDR5 model for testing.
In what cases Nvidia GT 1030 is good for Gaming?
If you have an old PC with a low-end power supply like a 250 Watt Supply and you need a GPU that can easily run with it, then GT 1030 is a good option for Gaming.
If you don't want to spend much money on a GPU and you just want to play games that are less power demanding like CS: GO, Valorant, DOTA 2, League of Legends etc., then GT 1030 is a good option.
If you are okay with playing games at 720p Low settings or 1080p low settings, then it can also be a good option for you to game.
We also did a performance test for games that GT 1030 GDDR5 can run smoothly at reasonable graphics settings.
Games that are playable at 1080p high Graphics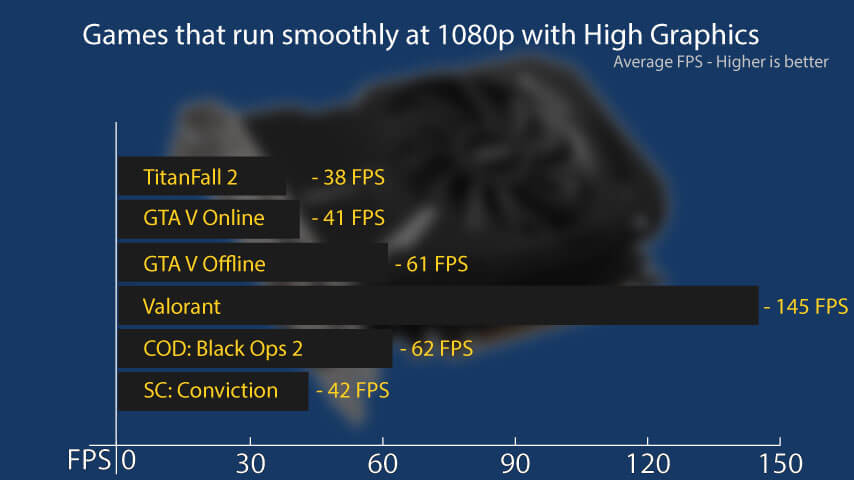 ---
Games playable at 1080p with Low Graphics settings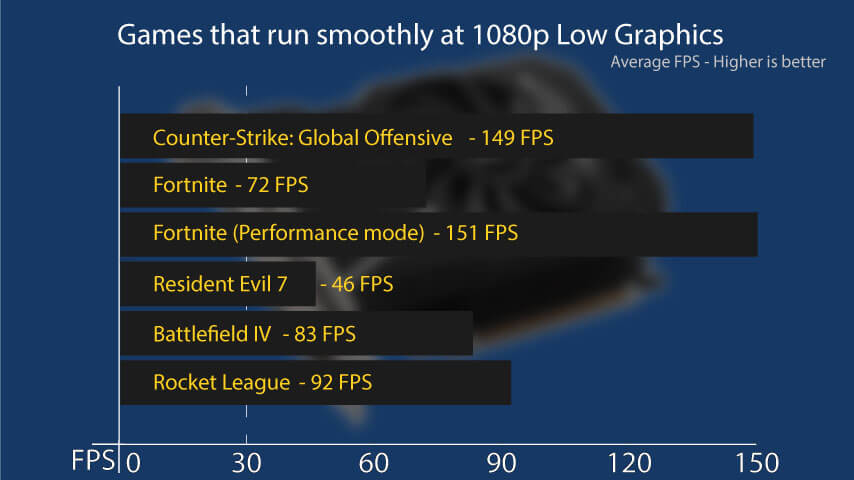 ---
Games that run smoothly at 720p with Low graphics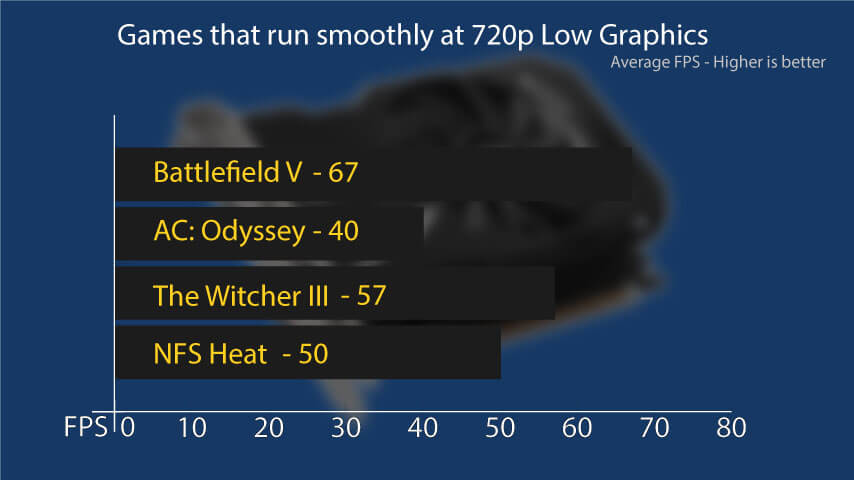 If you want to play the latest games, then GT 1030 is not a good option for Gaming. Because even you play the games at 720p Low, you'll not enjoy playing that game. Yes, playing games at 1080p Low is entertaining. Many games are playable at 720p High graphics settings like AC: Syndicate, Watch Dogs, Rise of the Tomb Raider etc.
Playing some old games is really fun with this GPU because the experience will be very smooth. The FPS of most games feels quite smooth at 30, but 45 FPS is noticeably smoother.
In what cases Nvidia GeForce GT 1030 2 GB is not good for Gaming?
If you are a gaming enthusiast who wants to play the latest games at 1080p-high graphics settings, we would not recommend the GT 1030 2GB. Handling the latest games at a 1080p high is very difficult for this GPU.
There are two variants of Nvidia GT 1030, the GDDR4 version and the GDDR5 version. The GDDR4 model is not recommended because its performance is worse than the GDDR5 version.
Specs and Features of this GPU
Cuda Cores: 384 | Memory: 2 GB GDDR 5 | Boost Clock: 1,518 MHz | Memory Clock: 6 Gbps | PSU required: 200 Watts | Power Consumption: 30 Watt | Power connectors: No | Outputs: 1x DVI and 1x HDMI
The MSI GeForce GT 1030 Aero ITX OC is based on Pascal Architecture. This GPU performs better than AMD RX 550 2GB. The Low power consumption of this GPU attracts many people. It can easily handle 4K 60 FPS video playback. MSI has attached an excellent cooling system with this GPU. This GPU stayed below 45°C when Gaming.
On the other hand, the GPU fan is extremely silent. You'll hardly hear any noise from the GPU. The Esports gamers can take advantage of this GPU because it can easily run the majority of Esports titles with high graphics and FPS. As for performance, it's very similar to Nvidia GTX 750 Ti, which was very popular with gamers on a tight budget.
Conclusion
The Nvidia Geforce GT 1030 is a good  option for Gaming if you want to play mid-level or Esports games like CSGO and Valorant. If Gaming at a higher resolution is your priority, then the GT 1030 is not the recommended GPU for you.
I think this article was helpful for you.