The Best Graphics Card under 50$ in 2021
If you're looking to buy the best graphics card under 50$ for your PC, this article is perfect for you. When it comes to providing good visuals, graphics cards are one of the most important pieces of equipment on your computer. They are responsible for rendering images on the screen, so higher-quality images require a better graphics card. Many cheap graphics cards under $50 can run some good games easily.
We've selected the best graphics cards that are under 50$ and offer great value on a tight budget. Here is the list of the best graphics card for under 50$.
---
Best Graphics Card under 50$
| Product Title | Design | Model |
| --- | --- | --- |
| Best Pick | | Asus GT 710 1 GB GDDR5 Low-profile |
| Great Pick | | MSI GeForce GT 710 2GB |
| Cheapest Pick | | MSI GeForce 210 1 GB |
| Just okay | | AMD Radeon HD 6450 1 GB |
---
1. Asus GT 710 1 GB GDDR5 Low-profile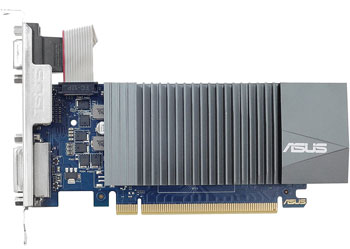 Let's start with the best, the Asus GT 710 1 GB GDDR 5, the best graphics card under 50 dollars. There are 192 Cuda Cores and 1 GB of GDDR5 memory in the GT 710 1 GB, which is far better than DDR3 Memory.
As compared to the 1 GB version DDR3 version, it's much better and faster. The GPU was easily running Valorant with 127 average FPS at 1080p low settings, also the GTA V was running perfectly fine with 30+ FPS at 720p and low-medium graphics, CSGO was also playable at 720p resolution. The Minecraft lovers can enjoy 60+ Fps all the time with 1080p resolution and High graphics settings.
As a 1 GB GPU, it offers better performance for less money than the GT 710 2 GB DDR3 model, and in some games, it provides even better performance. The GPU has no fans, so need to worry about noise, and the GPU didn't reach temperatures above 60°C because of its good heatsinks.
All-inclusive, the ASUS GT 710 1GB GDDR5 is the only recommended GPU and cheap graphics card to get under 40 dollars. Gamers can enjoy many good games, run high-resolution videos on a dual monitor, Many games at playable at 1080p low settings. The best thing, it provides the best price/performance.
---
2. MSI GeForce GT 710 2GB
The GeForce GT 710 2 GB was released in 2014 and was priced at 45 dollars. It has 192 Cuda cores and has GPU Clock speed of 954 MHz.
The GT 710 isn't really the right choice for gaming, but if you want to play old games at 720p, then this can be a good choice. There are some games that you can play at 720p resolutions. At 720p, The GTA V runs smoothly with low graphics, Sniper Elite V2 with Medium graphics, Mafia 2 with Low, Hitman Absolution with low, AC: 3 with low, Outlast 2 with low graphics settings.
The GT 710 2GB is a good option to run good-quality videos on your computer. Although, the GT 710 2GB is a much better option than the integrated GPU of an old PC.
---
3. MSI GeForce 210 1 GB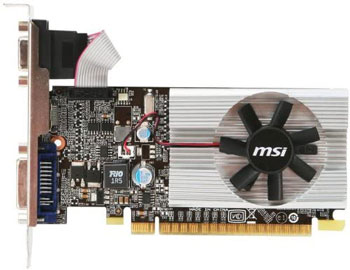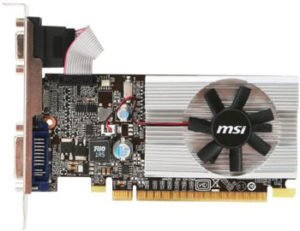 The MSI GeForce 210 1GB is just a graphics card that provides a display. This MSI 210 comes with 16 Cuda Cores and 1 GB of GDDR3 memory. It has a GPU Clock speed of 520 MHz and a Memory Clock of 400 Mhz.
This GPU is not a preferred GPU to run games. You can't even run low-end games with this GPU, but it's the cheapest GPU that you can get for under 50$.
In cases where your computer is not showing display because of missing integrated GPU, and you simply need a GPU to perform basic tasks like browsing, MS Word, Video playback, etc., then this GPU may be a reasonable option. A good price for this GPU should be 15-20$.
---
4. AMD Radeon HD 6450 1 GB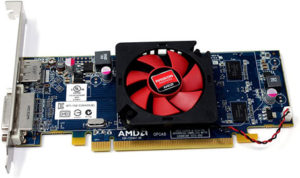 The AMD Radeon is a good option to replace a slow integrated GPU. It comes with 160 Shading units and 1024 MB of memory. It was released in 2011 with a price tag of 55$, and now it's the cheapest AMD graphics card that you can get.
The HD 6450 1GB doesn't deliver any high-tech performance, but it's a good option for Smooth HD playback and a dual monitor setup. A PC without an integrated GPU can also benefit from this video adapter.
The GT 710 is much better than HD 6450, but the AMD HD 6450 can still run some old games with 30+ fps at 1080p; you can play DOTA 2, Among US, Minecraft. At 720p you can play, CS: GO, Rocket League, FIFA 18, Tomb Raider, Dirt Rally with low settings, and Bioshock Infinite with High graphics.
If you just want to pass your time with gaming, then you can enjoy some old games with reasonable graphics settings; Mass effect 2, AC: 3 and 2, AC: brotherhood, Brotherlands, Batman: Arkham Asylum. It is possible to play 2008 games to 2010 games, as well as some 2011-2013 games.
The AMD Radeon HD 6450 1 GB isn't really recommended for gaming. If you can get it at an extremely low price and need a GPU to replace the old integrated GPU, then it may be a good choice for you.
---
Conclusion
In this article, we have discussed the Best graphics cards under 50 dollars, but the best option is the GT 710 1GB GDDR5. The GT 710 1GB provides the best price/performance ratio. It is also available right now, but other 50$ GPUs are unavailable sometimes.